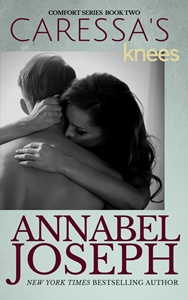 Comfort Series – Book 2
Kink level: Mild
In this sequel to Comfort Object, Kyle finds his own way to love.
Working for megastar Jeremy Gray has taken an emotional toll on personal assistant Kyle Winchell. In the name of self-preservation, he re-locates to New York City to work at Ironclad Solutions, a service agency catering to the needs of the rich and famous.
He accepts a job as personal assistant to well-respected concert cellist Caressa Gallo, only to find she's not as respectable as she seems. Soon he's involved in a world of lust and dark inspiration, and emotional stakes beyond anything he's encountered before.
Caressa has been playing the cello for as long as she can remember, but she hasn't had much time to explore love, desire, or the demons that drive her. When Kyle enters her life, she finds herself in a storm of her own making. Can he rescue her from herself? More importantly, does she want him to?
This erotic romance novel contains BDSM elements, bondage, some instances of rough sex, and spanking.
Michelle of TRR "interviews" Kyle of Caressa's Knees, February, 2011 Novelty Kyle Winchell interview (very funny!)
Caressa's Knees, reviewed by Jae of Dark Diva Reviews.
A Five Diva rating!
"Caressa's Knees takes readers on a wonderous journey of self-discovery for both of our main characters. What I find fascinating is that while Comfort Object was also about the main characters discovering what was truly important and necessary in their lives, Caressa's Knees takes these issues on with a completely different tone and direction, which was beautifully executed in the vivid writing of Ms. Joseph.
The passion and chemistry between Kyle and Caressa flows to the reader from each and every scene starting with the very first. The interactions between these characters are palpable. The book is quickly paced and keeps the action rolling at all times. The erotic scenes add depth and dimension to the story as a whole.
The BDSM is much lighter than in the previous book and is just perfect for these characters. If you stayed away from Comfort Object due to the intensity of the BDSM explored in those pages, you might still consider reading Caressa's Knees. While the characters from the previous book do make appearances, you shouldn't feel left out of anything that occurred previously. Ms. Joseph added just the right amount of backstory to include everyone, without it slowing the story any at all for those that did read the previous novel.
Annabel Joseph writes amazing stories and Caressa's Knees is proof of that once again."
Caressa's Knees, reviewed by Lea of Blackraven's Reviews
Five ravens and a Recommended Read!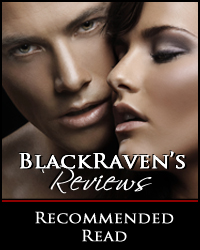 "One of the marks of a good book for me is that I don't want to set it down; one of the marks of a great book is that I can't set it down. I finished reading Caressa's Knees at 3:30 this morning. This is, simply stated, an outstanding book.
It begins with the skills of the writer, Annabel Joseph. Her works are carefully crafted and wonderfully constructed. The writing takes me back to the beautiful hand written letters composed by my grandmother and great aunts at a time when long-distance phone calls were terribly expensive and all of life's events and emotions were communicated through long letters. Attention was paid to every pen-stroke and careful consideration given not only to what was written on the page, but what was to be understood by reading between the lines. It is that same attention to detail as well as personal knowledge and experience with the subject matter that brings the characters of Caressa's Knees to life, and then brings the circumstances of the lives of those characters into the heart of the reader.
The main characters in Caressa's Knees are complete and complex human beings who, even though young, have lived through adversities that have taught them to often deal with life using the mindset of a survivalist. Kyle and Caressa, have been shaped by what they have brought on themselves and refused to release, as well as by permitting the expectations of others to be a driving force in their lives.
This is a romance, a healing dance, with many starts and stops for the characters as they decide whether there can be compromise in their lives and how much a person must be willing to offer another to open up to love. At the beginning of the story, Kyle is in very bad shape. With Jeremy's help, he pulls himself out of that downward spiral and accepts a job as personal assistant for a very difficult young cellist, Caressa, as she begins a world tour. He is constantly reminded by Caressa and her aunt that he doesn't understand the music or an artist's needs or the artistic temperament when, in fact, he does understand far more than they know. Kyle recognizes a young woman imprisoned by a precious gift poorly handled, living with terrible guilt. Unable to find her peace, she is in need of skills he can offer, both professionally and personally. Out of a sense of self-preservation and the fear of once again caring too much and losing himself, Kyle is tempted to play it safe.
While there are many amazingly poignant moments and sensual love scenes as well as raw sexual power, I also enjoyed the gentle lessons woven into this story. I loved the gifts that a small Texas town and an elderly grandmother could offer a concert cellist that none of the perfect musical situations ever could. And I loved the reaction of instant recognition of the beauty and power of classical music by someone with less musical experience but an open mind and heart. The recurring association with rain and thunderstorms for Caressa and the morphing of that into the beauty of lightening bugs and floating gently supported by the water of a lake, is touching beyond words.
Kyle is a beloved character from Ms. Joseph's excellent book, Comfort Object. It is not absolutely necessary to have read that book to appreciate this one, but as the prequel to this book and a beautiful story, as well, it adds a depth of understanding to the character of Kyle and his past struggles as well as his unusual relationship to Jeremy and Nell in Caressa's Knees.
Please, don't miss Annabel Joseph's Caressa's Knees and its prequel, Comfort Object. They are both wonderful stories, masterfully told. To my mind, it just doesn't get much better than this."
Caressa's Knees, reviewed by Kirsten of BDSM Book Reviews
Ten stars out of ten!
"The first post on this blog is a review of Comfort Object, by Annabel Joseph. I had been thinking of starting a BDSM review blog, and Comfort Object moved me enough to make me finally create it.
Caressa's Knees is the sequel to Comfort Object, and it moved me just as much. The BDSM is no where near as intense, but the emotions and the care and… well, just watching Kyle act and react and decide what to do when he's the one making the decisions. Beautiful.
At first, when I read the blurb, I felt a little sad for Kyle. For him to once again be the support person, the one organizing things and taking care of a famous Diva type personality. I thought I wanted more for him. But you know what? Kyle is a fixer, an organizer. It's what he does. It makes him happy. Caressa is perfect for him.
I was also a little worried that this was going to be one of those cases where the person is "broken" in some way, and the Dom comes along and magically fixes them with BDSM. That's not what happens here. True, Caressa has issues, but she works through them. Kyle doesn't fix her. He spotlights her issues to help her understand what they are… but she fixes them. She stands on her own two feet.
Caressa is a Diva, a child prodigy who is now 20 years old. But Kyle doesn't let her steamroll right over him. He learned from his time with Jeremy. He knows what didn't work before, and he's determined to not make the same mistakes twice. I love that he has enough self respect, and self worth, to stand up for himself.
I think that's all I can say about the book without giving spoilers. It's a beautiful story. One that ended with me in tears. Happy tears. Good tears. But I had to blow my nose and clear my eyes up to read the last two or three paragraphs.
Annabel Joseph is a gifted writer, truly skilled in the way she can evoke feelings and emotions with words on a page. Caressa's Knees is one of her better books, and there is nothing wrong with the others. Also, the BDSM isn't all that intense, so if you are uncomfortable with the more extreme stuff then this would be a good book of hers to read."
Caressa's Knees, reviewed by Michelle R. of The Romance Reviews
Michelle rates it a Top Pick!"
"Erotic Romance fans, prepare to fall in love. This has to be one of my favorite genre novels of all time. I. Just. Loved. It!!! Sexy, witty, smart, volatile, unpredictable and touching. *sigh* I laughed, I wept, I cheered and I wanted to smack Caressa upside the head and claim Kyle for myself. If you love protective, confident alpha doms and strong willed women, you are going to love Kyle and Caressa.
I truly feel all fans of erotic romance will find this an enjoyable story. Yes, Kyle is a Dom. He is trained, and frankly anyone who read COMFORT OBJECT will know Kyle has pretty much been there and done that. But I am going to give the green light to non-BDSM readers. Kyle is not a sadist. He isn't into exhibitionism or embarrassment. In fact, I don't recall Kyle ever identifying himself as a dom or refer to BDSM specifically. Their play is private. For the most part, it is sensual. All his actions are born from caring.
Caressa is a mess. As she approaches her twenty-first birthday, she stands on the cusp of adulthood. Having forsaken her childhood for her love of her cello, you would think Caressa's understanding of maturity and sacrifice would have prepared her well, but demons haunt her. A prodigy lauded for her musical genius, she bears the burden of the knowledge that the great cello artists of the past struggled in adulthood to find peace and happiness. That fear coupled with having watched her parents die in a plane crash while she survived paralyze her, torment her and push her to act out against the very ones who love her and work to keep her safe. She is a fascinating character at a profound time in her life.
Kyle first appeared in Annabel Joseph's novel COMFORT OBJECT as movie star Jeremy Gray's assistant. Remember Kyle, who, as requested, found professional submissive Nell, and had the privilege of sharing Nell when Jeremy commanded? Kyle, the poor Texas boy who was infatuated with the girl he found for Jeremy? Who took a bullet for her? That poor boy finally got his own tale. And it is yummy!! He is yummy!! And endearing, sweet and more than a little OCD.
After Jeremy and Nell moved to Boston, Kyle's world fell apart. He numbed the pain in the bottle, on drugs and in the fetish clubs, but it takes Jeremy coming back and kicking him in the patootie to get him into rehab and back out into the world of the employed. His first assignment is to handle Caressa as she goes on tour to perform THE piece of music that defines a cellist. And by handle, I mean get her where she needs to go and keep her outbursts from hurting her. Talk about going from the frying pan into the fire. *rolls eyes* Jeremy might have been kinky and dark, but Caressa is out of control. And when the two of them get together…they combust!
Don't worry, Kyle isn't the same boy he once was. He isn't going to heel to anyone. He has a newfound strength and peace that frees him to care and guide Caressa toward healing. Yes, the woman pushes him towards the bottle a few times. But he is stronger than the addiction, and his emerging love for Caressa is stronger than them both. There are so many high moments in this book for me. Most of them sweet and endearing, a few dark, tortured and pain-filled, and all of them full of passion and desire. Desire for better. Desire for more. Desire for it all.
And the epilogue was like my favorite chocolate. I savored every morsel and, at the end, leaned back with a satisfied smile and a sigh. This is a romance. It's got rich complex characters, tension so thick at times you need a knife, chemistry that overwhelms their sanity (or insanity, actually) and literally a world-encompassing journey to love that will fill a scrapbook with a lifetime of amazing memories for these two. All erotic romance fans pick this one up and….Enjoy!!"