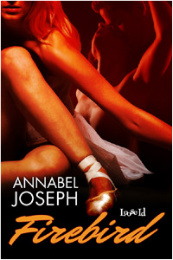 Kink level – Medium
Prosper is thrilled to be plucked from the corps de ballet to dance the lead role in The Firebird. But Jackson, the guest choreographer, is as sexy as he is demanding. Prosper soon finds herself flustered by his closeness and his unforgiving gaze. She gets caught up in kinky fantasies that make it difficult for her to concentrate on his steps. She imagines him as her Dominant, turning her over his knee for flubs in rehearsal. Just as sensual tension at work builds to an impossible level, a surprise encounter outside the studio results in Prosper's fantasies being realized. Jackson takes his protégée home and ties her to his bed. Soon Prosper is receiving the discipline and domination she craves — and much, much more.
The pair maintain a secret off-stage relationship — scorchingly intimate encounters several evenings a week. But Prosper feels the burden of carrying the Firebird ballet on her back, and Jackson knows that his time in New York will draw to an end all too soon. Will Prosper crack under the pressure of pleasing her lover and bringing his vision to life, or will Jackson find a way to help his Firebird take flight?
Publisher's Note: This book contains explicit sexual content, graphic language, and situations that some readers may find objectionable: Anal play/intercourse, BDSM theme and elements.
Available on Amazon, Barnes and Noble, All Romance e-books, and Loose Id.com.
Firebird, reviewed by Lace of Blackraven's Reviews
A Recommended Read and a Five Raven Review!
"Firebird is a stunning BDSM, but to this reviewer, it is a story with a backdrop of true heart. Annabel Joseph has mastered the technique of a true BDSM, D/s relationship.
My pulse raced when Jackson first took Prosper to that special place only a great Dom can. The story moved so well, I was able to keep my place. I felt all the amazing scenes as if I were there. Ms. Joseph's talent for capturing the reader along with the scene blows me away.
Prosper is truly one character that will pull in any reader. She has drive plus a soft side that draws you to her. I like that Ms. Joseph gave us Proper's past, as it really helped me understand her character better.
Jackson is just WOW! Talk about one strong character. I do think that his control with Prosper is what made this book. Dang it! I was melting away after the rope scene. I have to say there were a few times I wanted to hate him; but it was a love/hate thing.
Ms. Joseph, where did you come up with this plotline? I know that being a ballerina is one study in which discipline is a must. This is one of the reasons I was able to stay with the book as I read. I had to see where you were taking Jackson and Prosper. I found it interesting enough that you did not even entertain a BDSM club for this book. You more or less just kept it D/s at home, which is nice touch.
Are there more books linked to this one? If so, are the other books standalones? I am captivated with your writing style and would enjoy reading more.
If you are willing to try a book in the BDSM or D/s genre, then Firebird by Annabel Joseph is a wonderful must read. You will be blown away."
Firebird gets a 5-star review at The Romance Reviews!
"The perfect blend of pain, pleasure and romance
Oh baby! This is what happens when extreme talent writes a beautifully, erotic romance. A story of a ballerina and her choreographer, Firebird read like a ballet in itself- sweet and graceful at times, but mysterious and tension filled at others.
Jackson has come to NYC to choreograph an edgier version of the ballet Firebird. He begins ruffling feathers by casting Prosper Ware, a corps dancer, as the lead role. While the choreographer side of Jackson pushes and calls out the prima ballerina in her, the Dominant in him thrills at the opportunity to care, nurture and release her inner submissive. Prosper epitomizes the Firebird, and watching the Firebird come to life and take flight is one heck of a fine ride.
I liked how Joseph used secondary characters to reinforce Prosper's view of herself as less than perfection. She sees herself as a disaster waiting to happen and therefore that is how everyone else in the Ballet, including the director, views her. It takes an outsider with a trained eye to see past the image she projects to the mastery of her movement and the capability of her talent.
Aside from the inner struggle for each of them to overcome their past hang-ups so they can find their HEA in each other's arms, there is a side plot of jealousy. Jealous prima ballerinas angry over their dismissal and jealous potential lovers who wait in the wings hoping the two won't survive. It all wove together for me to create a complex and beautiful love story.
This is one of my more erotic reads that I can recommend to any friend. The BDSM is on the light side and there are no ménages. So while the sex is steamy, it isn't too terribly tawdry or dark.
Romance, steam, and just enough edge – they are the underdog couple to root for when you are looking for that book to put a smile (and blush) on your face. Enjoy!"


Firebird, reviewed by Dark Diva Reviews
Rated 5 Delightful Divas and a Recommended Read by Jae!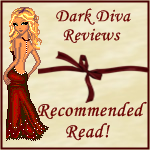 "I wasn't too sure how easy it would be to get into Firebird. I know absolutely nothing about ballet or dance, and you start out thrown right into their world. But within two pages, if even that long, you're inside this world like you've belonged there all along. There are no awkward moments where you don't understand what's going on – there is no long exposition to explain anything either. I'm not sure how Annabel Joseph did it, but she made me understand and involve myself in a world which previously I knew very little about.
The character development is outstanding, even secondary characters are brought to life with unflinching clarity. Readers will feel the emotions of the characters vividly throughout Firebird.
I can honestly say, only half-jokingly, that I tried to read the story slower and slower just so it wouldn't end. There were many complexities within the storyline that added to the enjoyment of Firebird. I will warn that there are a few heavier scenes of BDSM, so if that's not something you read, this might not be the book for you.
If you haven't read this story, I strongly encourage doing so immediately. If you like BDSM stories, I can't imagine how you wouldn't love this one – and it's so much more than merely a great BDSM story.
If there was some way for me to rate Firebird higher than Five Delightful Divas and a Recommended Read, I would. This is my first Annabel Joseph book, and I can guarantee it won't be my last."


Firebird, reviewed by Fallen Angels Reviews
Rated 5 angels and a Recommended Read by Bella!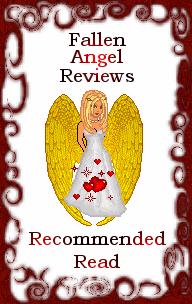 "From the first scene of this story, the reader is able to glimpse the depth of the relationship that will be between Prosper and Jackson: intense, edgy, and shiver-inducing. This scene grabbed a hold of my nerve endings with a frisson of excitement and didn't let go until the very last page. Jackson's fiery dominance of Prosper was delicious. It was apparent whether they were in dance practice or whether they were alone.
Prosper is a character that any woman could root for and love. Coming from a less than supportive background, she struggles in the world but does not let the challenges of the day defeat her. After being selected lead for the ballet, Prosper's despised by the other dancers, and even more so as she doesn't play into the political games the rest ascribe to.
Jackson's experienced dominance makes him attractive and sensual immediately, and his fierce protectiveness of Prosper is thoroughly arousing. The chemistry between this couple is off the charts and their emotional depth so compelling. I found myself early on wondering how they were going to make this work after Jackson went back to Chicago, dreading any possible outcome that would make them only a Happily For Now.
The secondary characters in this story are wonderfully realistic, the intensity and suspense of the secondary plot gripping. All elements of the story serve to magnetically entertain and arouse and clamor for more. A sure-fire win and thoroughly recommended to any who love erotic romance and the love to be found within D/s."

Firebird receives a 5-kisses review from Two Lips Reviews!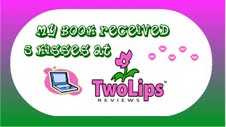 "Prosper Ware breathed and lived dancing. The only problem was, living in New York wasn't cheap. With discouraging news, she found she had to vacate her home and find a new one on short notice. Finding a second job at a slum bar helped just barely to fund her tiny apartment in the slums. To her mortification, she found herself daydreaming about the yummy new choreographer Jackson Spencer and just what he'd do to her for messing up in class. Taking a walk on the wild side, she filled out a message on a personals board for a D/s meeting.
Jackson Spencer has planned his production Firebird and plans on having Prosper Ware a non-principal dancer. He knew he'd incite a riot for not giving the title role to the current lead but he didn't care. He saw his vision and would see it enacted. Much to his surprise, outside of practice, he found he ached for his dancer in more ways than one. An ad he answered brought him up close and personal with his Firebird. Together, the two came to an agreement between work and play and found so much more in between. Yet, when Prosper became injured due to her numerous other jobs, he felt he had to step in and save her, wondering if he'd be able to let her go once he moved on.
FireBird by Annabel Joseph took me to glorious heights. I enjoyed the balance between dancing and giving into their needs. I was so worried she'd be too hard on herself and unable to perform based on her past. Jackson was her savior in more ways than one, and she his as well. I'd recommend this read to any number of readers. It was fantastic."

Firebird, reviewed by Night Owl Romance
Five stars! A Top Pick!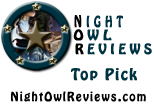 "Wow- how do I talk about Annabel Joseph's Firebird? In a word the book is stunning. The give and take from professional and personal lives and how real life can complicate a relationship were beautifully illustrated. Prosperity Ware strives for perfection. Always. As a corps dancer, she works hard, takes her craft seriously and doesn't really play the games that her fellow dancers play. Jackson Spencer is the new choreographer for the Townsend ballet and he is drawn by the, pardon the pun, fire that he sees in Prosperity. She will be the new principal in his ballet, unquestionably. They are both attracted to one another, of course, but the complexities of their relationship are beyond boss/employee lines. Jackson is looking for a no-strings-attached D/s fling- so he places an ad in an effort to seek a woman who would accept his terms. Prosperity is shocked to see that "George" (the man who placed the ad) is none other than Jackson Spencer. They quickly agree to a relationship so long as it remains separate from the studio.
The relationship between the two is unconventional and Jackson is a bit slow on the uptake at times for being an experienced Dom, but I actually liked the introspection where he comes to terms with the fact that this 'no-strings-attached' idea just isn't going to work. Prosperity falls and falls fast for Jackson and despairs where this non-relationship will go. The story encompasses more than gratuitous sex scenes (which- don't get me wrong, there are plenty and they are awesomely written); there is a broad story involved with secondary characters that are fleshed out and not static. Jackson and Prosperity work well and play even better in Firebird. The romance is believable and the interactions between the two are hot!"
Firebird, reviewed by Whipped Cream
4.5 cherries!

As a fan of the BDSM genre, I am always excited to discover authors who have a grasp of the complexities of a D/s relationship. The emotional aspects of the story are of equal (if not more) importance than the plot. Finding material that focuses on this versus "kink in the bedroom" is like searching for the needle in a proverbial haystack – difficult and, at times, incredibly frustrating. For this reason alone, Annabel Joseph's Firebird is worthy of notice.
From the moment Prosper and Jackson appear on the page, an intense chemistry is present. She can't help but notice the captivating man who exudes power and domination, just as he cannot help but be drawn to the woman who embodies beauty and strength. When he chooses her as his principal dancer in his newly created vision of the Firebird, they are placed within a close proximity to each other. It doesn't take long until they are denying what they crave most – each other – and take a chance on an ad that Jackson has placed into a paper in order to ease his sexual frustrations.
It's serendipitous that Prosper would respond to the ad that Jackson has placed, but one can't help but wonder what part fate plays in their agreement for a no-strings, sexual relationship in which they will meet, share in a D/s partnership, and continue as if nothing exists between them. It's apparent their feelings go much deeper than either is willing to admit, especially after their first official encounter. It's a carefully constructed dance that keeps you turning the pages to learn what happens next. While portions of the plot are predictable, it's the flourishing trust and attachment Prosper and Jackson experience that is the heart of the work.
BDSM enthusiasts who lean toward works on the darker, more intense side of the D/s spectrum will enjoy Firebird. The writing is excellent, the characters are beautifully developed, and the story is one that doesn't disappoint. I look forward to more offerings from this author in the future.