Fortune Series – Book 2
Kink level: Medium
Kat has a six-night-a-week party habit, not to mention an unhealthy addiction to meaningless sex. That all changes when an accident lands her in the hospital. She wakes to find a menagerie of origami figures—and a gorgeous neurosurgeon—beside her bed. The complexity of the paper creations is nothing compared to the complexity of dark-eyed, authoritative Ryan, who seems determined to give her life some direction. Trouble is, Kat's just as determined to resist his efforts to tame her wild side.
With persistence, Ryan draws Kat into his world of dominance and submission, where quiet commands and lengths of rope awaken needs and desires she never knew she possessed. But Ryan's intimate, erotic shibari sessions frighten Kat as much as they excite her, for each simple knot requires infinite trust and inspires complicated emotions.
Then a family crisis tests their love and threatens to snap the fragile ties that bind them. Will fortune ever smile on this unlikely couple, or will fate tear them apart?
Reader Advisory: This story contains elements of BDSM, anal play/intercourse and a m/f/f/m scene.
Fortune, reviewed by Victoria of Two Lips Reviews
A five kiss review! (click)
"Enjoy another blistering BDSM adventure as Ryan, featured in Annabel Joseph's Deep in the Woods, finds his forever love in Fortune. I must admit as soon as I finished Ryan's friends' story, I longed to see this very introspective and creative Dom find his perfect match. Kat is a breath of fresh air to this jaded Dom who is so used to submissive women flinging themselves at his feet. The irony of the situation becomes glaringly apparent to him because Ryan is convinced Kat is his perfect submissive. How can he get her to embrace a lifestyle she knows nothing about?
Begrudgingly thankful toward Ryan for his quick rescue, Kat knows he isn't anything like the other men she discards on a nightly basis. There's a dangerous element to Ryan's being which makes her simultaneously curious yet afraid to explore. Ryan is one crafty Dom because while he honors Kat's reluctance, he fulfills her pressing needs with some erotic encounters to make her crave his presence all the more.
Annabel Joseph is brilliant in depicting Kat and Ryan's progression from vanilla to BDSM sex in a realistic way as both learn to accommodate each other needs. Ryan wisely introduces his beloved Ekaterina gradually to his kinky dominance making her fall in love with him as she learns to trust a man for the first time. Demonstrating his desire to have Kat permanently in his life, he gets to know Kat's family assuring her caring, quirky, and often opinionated family members Kat means everything in the world to him. Lest you think only Kat grows in their relationship, think again. Ryan does some growing up too as he realizes Kat will have to freely choose to be his beloved submissive.
As their relationship progressed over time, it warmed my heart and raised my libido to see Ryan's friends from Deep in the Woods make an appearance in the book in a tryst guaranteed to melt an iceberg with its erotic intensity. Don't miss Annabel Joseph's Fortune, another spectacular BDSM read by an author who really understands the psychological needs of both dominants and submissives."
Fortune, reviewed by Jae of Dark Diva Reviews
A Five-Diva review and a Recommended Read!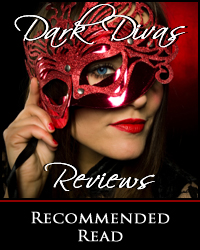 "What an amazing story! After discovering Annabel Joseph's works rather recently, I have gobbled up as many of her stories as I can get. Fortune is by far her most thought-provoking, sensual masterpiece to date.
Fortune is a sequel to Deep in the Woods, although it can be read as a standalone title quite easily. Deep in the Woods is where we first met Ryan, the hero of Fortune, and I think Deep in the Woods does give the reader a bit of background personality for his story in Fortune.
The character development in Fortune is outstanding. Kat's personality pops off the page from the very beginning. I can feel her despair over her life choices, or rather the life she feels she has no choice in whatsoever. I adored her unique family and how they added a wonderful dimension to the entire novel. I fell in love with Ryan in Deep in the Woods, so I already felt as if I knew a little about him when I started this story, but there was so much I didn't know…so much more to experience.
Kat seems to start out from a weak female position, but as with most of Ms. Joseph's heroines, this weakness is an illusion masking a true strength of self beneath. As lost as she was at the beginning of this tale, Kat's underlying strength is amazing. I truly enjoyed watching her growth in this book. Ryan's metamorphosis was marvelous to take part in as well. I think it's great how Ms. Joseph puts the reader right in the room with the characters and shows us every nuance of development, so that we are really taking part in each event. These characters linger long after the book is finished.
I don't want to give away any part of this tale, but I wanted to comment on a thought that kept popping up as I read Fortune. I think it's amazing that Annabel Joseph can write such a balanced relationship between these characters. Dominant though he may be, Ryan offers Kat freedom by acting as her safe place to express her true self, rather than exerting a heavy handed control over her. Whether in D/s, BDSM or any mainstream relationship this is the type of partnership and balance we no doubt all strive to attain. Not that it came easy for these characters either. You'll have to read the story to find out how they reach their happily-ever-after.
What I also truly appreciate is that the D/s and BDSM aspects are part of the characters lives, they aren't the sum total of their experiences. The story is ultimately about Kat and Ryan as people who partake in a D/s lifestyle. Don't get me wrong the D/s and BDSM scenes are extremely hot, sensual and intense. Have no fear about that. But the story alone is gripping and intriguing from beginning to end.
Fortune is an amazing story that I highly recommend."
Fortune, reviewed by JulieS of Night Owl Reviews
Five stars and a top pick!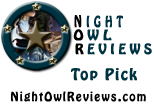 "This was not my first Annabel Joseph book and once again I was not disappointed. Her ability to pen realistic, emotional and sexy BDSM stories continues to amaze me. Fortune is a sequel of sorts to Deep in the Woods but you do not need to read it first to pick up this story. That's a great touch even though I had read Deep in the Woods prior to Fortune.
At first I wasn't sure what I would think of Kat. A club girl didn't sound up my alley and in truth I didn't always like her in the story but isn't that the hallmark of a realistic character? Someone you can sometimes relate with and sometimes not, sometimes empathize with and sometimes not. But in the end you are glad you made the journey with her and are happy with the results. It makes for an interesting read.
I liked Ryan in Deep in the Woods and enjoyed him here even more. Even though he pushed Kat when he wanted to (something I'd expect from a Dom), he also had a lot of patience for her. For me some of the hottest scenes in this book are not the ones he planned out, such as the group scene with Dave and Sophie from Deep in the Woods, but the moments when he absolutely needed to exert his dominance to get past some of Kat's barriers even if his own control slipped a little. That's when a story gets real for me. A relationship is messy and not always politically correct and I love an author willing to go there.
Fortune is at its core a romance between a man and a woman who need that extra something that BDSM fills for them and if you have any interest at all in reading an emotionally intense BDSM romance, I highly recommend Fortune."
Fortune, reviewed by Lea of Blackraven's Reviews
A Five Ravens review and a Recommended Read!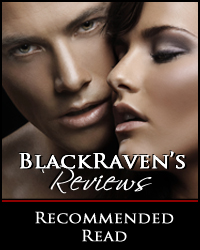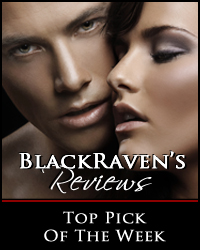 "In Fortune, Annabel Joseph has once again written an outstanding story of the sometimes arduous journey toward learning enough about ourselves to be ready to offer another our love and commitment. Not only are the characters rich and real in this story, but the plot resonates and rings true for any who have struggled to find their way.
Kat is lost; she is different from her sisters and the only way she can deal with her angst from day to day is to hit the clubs at night and have casual, very casual, sex six nights a week. There are very specific rules; no kissing, no oral sex, and no emotional attachment. Ryan watches her from a distance and feels inexplicably drawn to her. When he approaches, she acts as though she isn't interested because she can't allow herself to care about anyone who truly interests her…so she walks/runs away from him and from herself. Repeatedly.
Ryan is a Dom. He is drawn to the submissive in Kat and believes he knows what she needs to feel safe and secure and what will allow her to give up her self-deprecating mindset. He is also drawn to who she is as a person outside of her sexual submissiveness, but Ryan has a journey to make, too. He has never been in a long term Dom/sub relationship and certainly not one where he cared as much about his sub. He has his own set of insecurities about whether Kat can reach the point where she can stop running and whether he can survive the heartbreak if she can't.
In Fortune we have the pleasure of meeting and growing to care about Kat's family. This is a great treat. It is common for writers to leave the family dynamic, unless it is full of angst, accusation and hatred, out of BDSM stories. Here Annabel Joseph gives us the opportunity to see that Kat has a wonderful and caring, if rather overbearing, family. Her parents love her and accept that she is different than their other daughters, even if they don't know exactly why. The relationship between Kat and her father is endearing and the scene where she talks to her father about Ryan brought tears to my eyes. Kat's mother, who is an absolute hoot, gifts Ryan with courage just when he needs it the most. That Ryan longs to be part of Kat's crazy family is a bonus and adds depth and dimension to the story.
Don't let the genre of BDSM scare you away from this story. The BDSM in Fortune is not over the top, it is about meeting the needs of the people involved. While there is hot, sensuous, and consensual lovemaking, this book is even more about anticipation, hope and acceptance. Kat's final comment about the paper cranes brings it all together.
Can you tell I really like this book? I highly recommend Fortune by Annabel Joseph!"
Fortune, reviewed by Cia of Siren Book Reviews
Fortune receives the top rating–a Siren Best Book Stone!
"Fortune took me into the life of a lost young woman named Kat looking in all the wrong places for her place in life. Circumstance stepped in bringing her Ryan, a surgeon who knew right away she needed him to show her the way.
Through lessons on building trust, and learning how to own emotions Kat blossomed into a beautiful sub under the control of a patient and handsome Dom. The dynamics in their relationship took a pivotal change when an emergency came to light.
I enjoyed this BDSM love story and watching the D/s relationship bud and grow. The lessons were heartbreaking and heart warming to watch, the eroticism kept me riveted, but Kat and Ryan's story stole my heart."
Fortune, reviewed by Michelle R. of The Romance Reviews
Five stars! A Top Pick!
"Captivating characters in an intoxicating story, BDSM fans will devour this one.
Annabel Joseph has written another fabulous tale full of multifaceted characters. FORTUNE will grab a hold of you and never let you go. The pacing is smooth, the characters riveting, and their struggle rediscovering themselves as they explore a life together left me talking out loud to my Kindle. This is one of those special books that are worthy of a reread when I have a pile of books next to me I've never touched. I've said it before, Annabel Joseph is a master and every BDSM fan should have her on their auto buy list.
Readers first met Dr. Ryan in DEEP IN THE WOODS. A neurosurgeon Dom who practices bump-and-run sex, zero commitment and zero attachment, he meets his match in Katya. Busy training the security staff in martial arts, he becomes fascinated with the regular at the vanilla club. For weeks, he watches her play her game. Then, the Dom makes his move.
Katya plays the same one night stand game as Ryan in the vanilla world. Six nights a week, she trolls the club looking for a partner who can provide her with sexual release and no pillow talk. No one seems to satisfy, until a fateful fall down the stairs lands Katya in the hospital in Dr. Ryan's care.
Encouraged by Katya's family and her mother, Ryan pursues Katya as his sub. Katya is a disaster. She plays roles not knowing who she is or how to be happy. Confused would be the best word for her. Aimless. Floating. Ryan gives her direction and pushes her to claim what she wants and stop what doesn't satisfy her. Going through life, most of us have had moments when we felt adrift ourselves, making Katya relatable.
I loved how similar the two were underneath it all. He may have been the sophisticated upper class Dom and she the middle class thrift store girl from the vanilla world, but both have deep-seated issues that prevent them from truly opening up to another. That of course is the magic that had me crying and yelling and grinning from ear to ear.
Always reliable, Annabel Joseph has penned another treasure. Erotica fans, I know you are going to love this! Enjoy!"